ENCOUNTERING GOD
TOGETHER THIS CHRISTMAS

Each Sunday we'll introduce a biblical theme in anticipation of Christmas, and  we're inviting you to consider opening your home to friends, neighbors, and coworkers (i.e. not necessarily your Community Group, but totally your call) for At-home Advent Celebrations each week of Advent.
The season will culminate in an opportunity to invite your at-home gathering attendees to our Christmas Eve Family Candlelight Service Saturday, December 24.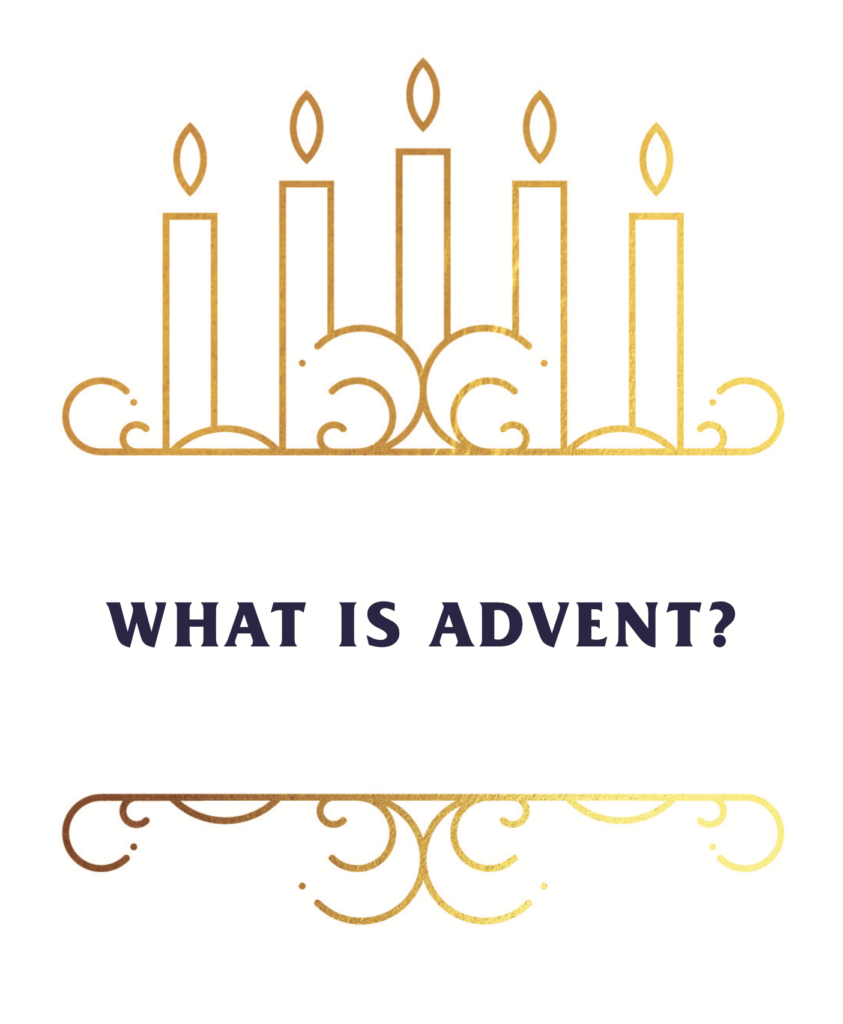 THE HISTORY OF ADVENT
Christmas has long since gone commercial, hasn't it? When many people think of Advent, they think of plucking chocolates from behind the window of an Advent calendar that counts down the days to Christmas. We have the brilliant holiday marketing minds at Cadbury to thank for that. They created the first chocolate Advent calendar in 1958.
The word advent actually comes from the Latin adventus, which simply means "arrival." Advent is the coming, the arrival, of the presence of God Himself—
God with us. For hundreds of years, followers of Jesus from a wide variety of church traditions around the world have set aside the four weeks leading up to Christmas as a meaningful season of celebration and anticipation. That's what we're up to here.
CELEBRATION
In celebration, we remember the earnest expectations and fervent prayers of faithful saints of old who longed for the coming of their Messiah to rescue them from sin and all its cronies. Humanity called upon the name of the Lord, and God answered. He arrived living and breathing and walking among us. Advent is
a way to experience their joy as we put their ancient, Spirit-inspired words on our lips as a community.
ANTICIPATION
So Advent is something that really happened, but Advent will happen again. Jesus is coming back. At His first coming, the future kingdom of God burst into the present with Jesus' incarnation, crucifixion, resurrection, and ascension. Our spiritual enemies were disarmed. Yet our world is not what it will be as we await the reign
of our good king. We live in the "already but not yet" of Jesus' kingdom. At Advent, we give voice to "kingdom come" prayers of our own, looking expectantly for Jesus' return. In that way, this is a season of both celebration and anticipation.
For Christians, Christmas is less sentimental than you think. Advent allows us
to be honest about what's wrong with our world and to freely celebrate Christmas as good news—King Jesus has come; King Jesus will come again!
PARTICIPATION
Beginning on the fourth Sunday before Christmas, each of the four weeks of Advent leading up to Christmas Eve will focus on a different theme of celebration and anticipation—hope, peace, joy, and love.
Jesus said, "I stand at the door and knock. If anyone hears My voice and opens the door, I will come in to him and eat with him, and he with Me" (Revelation 3:20). Encountering God is not only possible this Christmas season, Jesus said it's a matter of opening the door. Will you let Him into your home? He's waiting.
Copyright © Reality Church of Santa Barbara. All rights reserved.